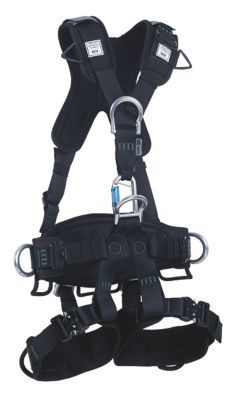 Gravity® Suspension Harnesses
The Gravity Suspension harness provides unparalleled comfort for all applications that require extended periods of time in a fall protection harness.  The features and benefits of this new family of harnesses from MSA are designed to reduce fatigue and allow users to perform their duties better and in more comfort. Models are designed for very easy donning, one hand adjustment at all adjusters, and modern styling.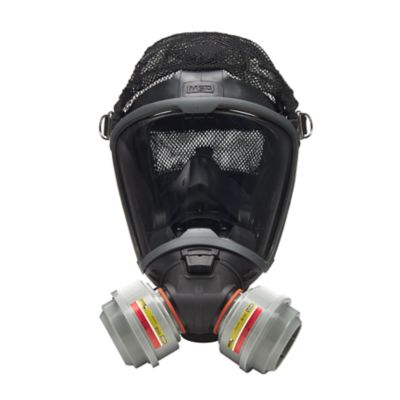 G1 Facepiece with Twin Cartridge APR Adapter
Single or Twin port adapter snaps into place to cover a wide variety of respiratory applications, our APR adapter works with both NFPA and Industrial G1 facepieces, making the G1 facepiece platform ideal for industrial respiratory needs. The twin cartridge adapter can be used with the full line of both Advantage® and Comfo style respirator cartridges. The single port adapter can be used for industrial gas mask canisters and NFPA version facepieces can be adapted for CBRN APR protection. G1 NFPA Facepieces are available with Rubber or Kevlar harnesses and Industrial facepieces come with a polyester mesh harness for increased comfort.