Responder Goggles
These durable, medium-impact goggles are specially designed to meet the unique needs of emergency services personnel. Features a low-profile design, clear twin lens, and fire-retardant materials. The outer polycarbonate lens is anti-scratch while the inner acetate lens provides ultimate anti-fog protection. Face-fitting design and adjustable head band provide a secure, comfortable fit.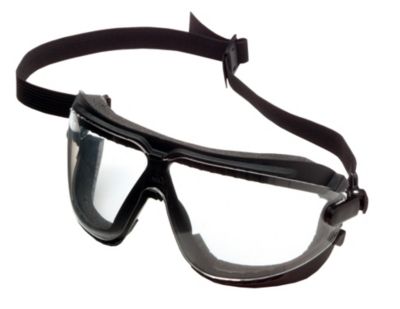 Slimview Dust Goggle
These modern and lightweight goggles provide superior dust protection. They feature a low profile design, indirect venting and anti-fog lenses. A foam insert provides exceptional fit and comfort, making them ideal for wearing during long shifts.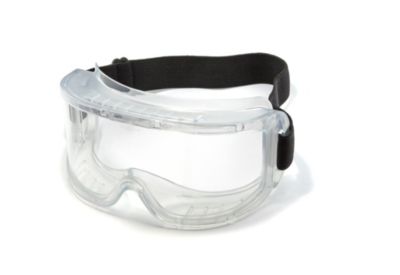 Premium Goggle
These goggles feature comfortable, wide-vision construction for maximum performance. Indirect venting keeps air moving while the anti-fog lens improves visibility, even during fog-inducing conditions. Elastic headband adjusts for a snug, yet comfortable fit. Works with most prescription eyewear.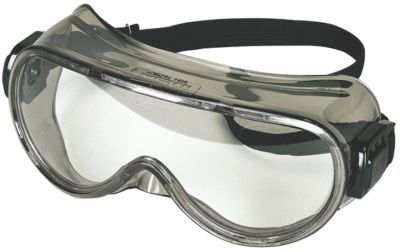 Clearvue® 200 Safety Goggles
The Clearvue® goggles are designed for use in all types of industrial and commercial settings and help provide protection against impact hazards such as flying debris, and splash.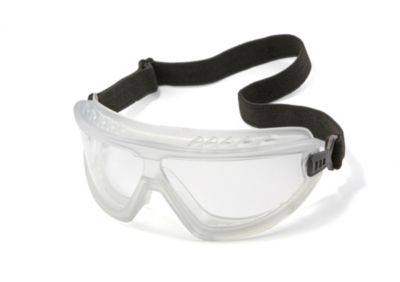 Slimview Splash Goggle
These are the ideal goggles for splash protection. With its low profile, these goggles provide minimal facial coverage yet deliver superior performance. In addition to indirect venting, they also include an anti-fog lens that eliminates fogging both inside and outside the lens.