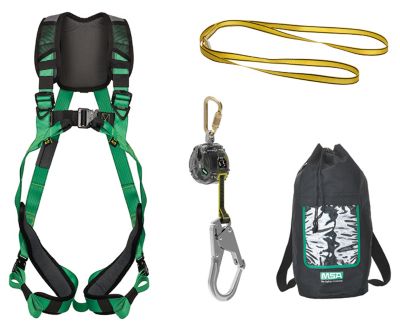 Fall Protection Kits
The MSA Fall Protection Kits provide ready-to-use solutions to keep workers safe when working at height, simplifying the choice for the most common applications.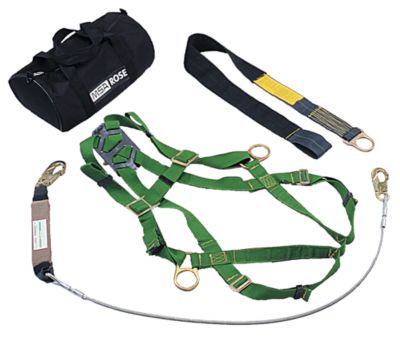 Harness/Lanyard Kits
All MSA Harness/Lanyard Kits will meet your basic fall protection needs and include a harness, lanyard, and storage bag. Kits products include: Thermatek® Kit, Aerial Kit, Workman® Aerial Kit or Workman® Fall Protection Kit.